Weekly news and events at
Huguenot United Methodist Church
June 28, 2020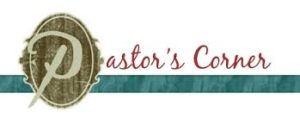 Dear Huguenot Friends and Family:
As I sit at my home desk this morning, I have found myself contemplating my last four years with the Huguenot family of faith. We have laughed and we have cried; we have agreed and we have disagreed. On this day, some among us are praising God that the church has had a female pastor, while others among us are thrilled that upon my "re-retirement" the Cabinet finally saw the light and a male pastor is on his way to HUMC. One thing is certain; prayer has been an integral part of our time together.
Some of you have asked, "What are you planning to do in re-retirement?" I am first of all returning to my home church, Bon Air United Methodist Church. My husband's ashes are buried in the cremains garden at Bon Air, and I expect that one day, in the not so distant future, our ashes will be together, as one with Christ and one with each other.
My prayers will continue to be with all of you and with your new pastor, Jim Sprouse. God's peace, love and amazing grace be with you all.
Forevermore,
Pastor Gay
Please Celebrate Sunday's Message
Our Huguenot UMC Fourth Sunday after Pentecost
Worship celebration for June 28, 2020 at 11:00 a.m.
is available by phone at 646  876  9923
Meeting ID: 260  382  5995 
Please dial into the service at 10:50 a.m. so the Order of Worship can begin on time. 
The Worship Bulletin follows:              
| | | |
| --- | --- | --- |
| Welcome | |  Pastor Gay Hall |
| Announcements | | Gerry Flinchbaugh |
| Morning Prayer and Lord's Prayer | | Chip Woodall |
| Holy Gospel Lesson | Isaiah 40: 28-31 | Chip Woodall |
| Sermon | A Day of New Beginnings | Pastor Gay Hall |
| Benediction | | Pastor Gay Hall |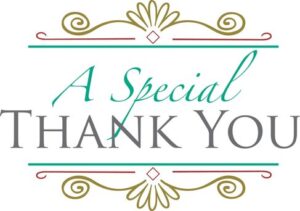 Pastor Gay
This Sunday will be Pastor Gay's last Sunday as our pastor at Huguenot Church. Please join us in our Zoom audio service Sunday morning as we hear her message, thank her for her service to our church, and wish her well as she retires and moves on to the next stage of her life. These past few years have given us the opportunity to get to know each other and worship together in service to our Lord and Savior.
Additional Information from VaUMC
https://vaumc.org/CoronavirusFAQs
https://vaumc.org/Coronavirus2020

Adult Bible Study / Sunday School
Forever Love
The title of our Adult Bible Study/Sunday School lesson for Sunday, June 28, is "Forever Love". The focal passage is Hosea 1:2-11. The background text is Hosea 1:1-3:5. The Key Verse is: "Yet the number of the people of Israel will be like the sand of the sea, which can be neither measured nor numbered; and in the place where it was said to them, 'You are not my people,' it will be said to them, 'Children of the living God'" (Hosea 1:10). The Purpose Statement for this lesson is "To experience the unconditional love of God".
 Our Adult Bible Study/Sunday School Class will begin at 9:45 a.m. From 9:45 a.m. to 10:00 a.m. will be a time for announcements, sharing joys and concerns, and socializing. Please plan to join the gathering between 9:45 a.m. and 9:55 a.m. This will allow for a smooth transition into our lesson which will begin at 10:00 a.m.
Here is the information to join our class.
To join this class by computer, tablet, smartphone, or similar device, please click on the link below.
https://us04web.zoom.us/j/659927406
Meeting ID: 659 927 406
To call in to our class by telephone,  please dial
(312) 626-6799 and enter the Meeting ID: 659 927 406.
We are looking forward to having you join us. If you have any questions, please do not hesitate to contact me.        Gerry Flinchbaugh   804-314-4817
MISSION UPDATE
Thank you so much for contributions of food for Bainbridge Food Pantry and donations for Friends of the Homeless. If you are looking for mission opportunities, please call Judith (272-3198). Thank you for your support of our Richmond community. As you can imagine, it is very much needed and appreciated at this time.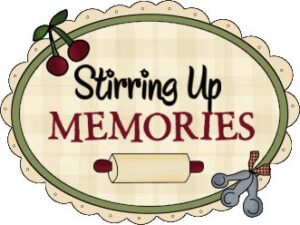 Vintage Methodist Recipes
Many of us grew up in homes where spiral-bound church cookbooks were a familiar sight. Methodist Church cookbooks have been around for over a hundred years and the recipes and cooking methods offer a time-capsule peek into the kitchens of generations of Methodist families. Lilla Marigza, Multimedia Producer with United Methodist Communications decided to try out some of these vintage recipes. This 1978 recipe for Lemon Whippersnaps cookies from the "Friendly Recipes" Cookbook, published by the Macedonia United Methodist Church in Raleigh, NC.
Here is the recipe:
Lemon Whippersnaps
1 pkg lemon cake mix
2 cups Cool Whip
1 egg
1 cup sifted confectioners sugar
Grease cookie sheets. (We used parchment paper.) Combine cake mix, whipped topping and egg in a large bowl. Stir until well mixed. Drop by spoonsful into a bowl of powdered sugar; roll to coat. Place 1/2″ apart on a cookie sheet. Bake at 350° (preheated) 10-15 minutes, until light brown. Remove from pan; cool. Makes 4 dozen. *Don't flatten much after dropping onto pan.
For more recipes and stories about food and fellowship visit UMC.org/OurUMTable.
Submitted and "test baked" by Elaine!
Church Communications Grant
Our church has received a generous grant from the United Methodist Committee on Church Communications for an unlimited free Zoom account for one year. If anyone in our congregation has a need to hold a HUMC related virtual  gathering and wants to use Huguenot's Zoom account, please contact Shirley Bradshaw (804-240-1240) or Gerry Flinchbaugh (804-314-4817). We will be glad to assist with the use of Zoom.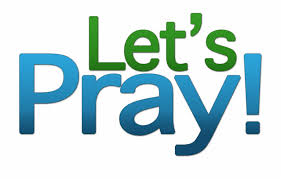 Pray at 12 Noon Every Day
Dear Virginia Annual Conference,
The Apostle Paul writes in Philippians 4:6 "Do not be anxious about anything, but in every situation, by prayer and petition with thanksgiving, present your requests to God." (NIV) Prayer is essential to sustain our faith and Jesus Christ modeled a life of prayer.
I would like to thank several of you that have suggested a corporate prayer time for the Virginia Annual Conference. I am very blessed to lead an annual conference that believes in the power of the petitioned prayer!
Please join me at 12 noon every day and pray the printed prayer below. Let us invoke the power of the Great Physician to do a mighty work in eradicating this disease all over the world.
Peace and Blessings, Bishop Sharma D. Lewis
Almighty God: Father, Son and Holy Spirit,
We thank you for your blessings, past, present and future. You are our rock and the source of our hope in all things and at all times. As Jehovah Jireh, our provider God, we ask you this day to stretch out your mighty hand and eradicate from the face of the earth forever this virus called COVID-19 (coronavirus) that is spreading rapidly from continent to continent.
 We also pray that you, Jehovah Rapha, our healing God, would place your hand upon all of those who have been stricken by this virus and restore them to full health. Be with those who have lost loved ones and are grieving. Protect all who are caring for those with this virus and keep them from contracting it themselves. Calm our fears and provide us with your peace that surpasses all understanding. Strengthen us with the joy of the Lord and help us to hold firmly to the hope that only you can provide.
 Unify us that we, the Virginia Annual Conference, may be able to experience anew the promise of your presence in and through the unity of our faith, hope and trust in you in the days ahead and forever. We offer this prayer in the mighty name of our Lord, Jesus Christ. AMEN. 
Lectionary Readings for Sunday, June 28 – Saturday, July 4
Fourth Sunday after Pentecost     
| | |
| --- | --- |
| Old Testament | Genesis 22: 1-14 |
| Psalter | Psalm 13 |
| Epistle | Romans 6: 12-23 |
| Gospel | Matthew 10: 40-42 |
Lectionary Readings for Sunday, July 5 – Saturday, July 11
Fifth Sunday after Pentecost                                                                                                                      
| | |
| --- | --- |
| Old Testament | Genesis 24: 34-38, 42-49, 58-67 |
| Psalter | Psalm 45: 10-17 |
| Epistle | Romans 7: 15-25a |
| Gospel | Matthew 11: 16-19, 25-30 |
Contribution Reminder
Many thanks to those who have responded and participated!!  We are current on all our bills.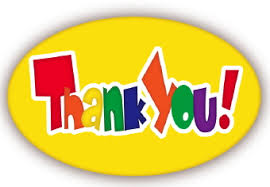 Don't stop.  Please continue to mail your contributions to the church office.
-Bud Westerhouse
Church Directory Assistance Needed
(Thank you to those that sent me information!)   While I am working from home, I am in the process of updating your church directory.  I would greatly appreciate it if you would each take a minute to look at your listing in the current directory and let me know of any changes that you would like for me to make. This would be a HUGE help!  Kindly send an email with the desired edits to HuguenotUMC@gmail.com or you can call and leave me a voicemail on the church phone line.
Thank you!  Elaine Grider    (804) 272-6820

Birthday and Anniversary Lists
I would also love to update these lists that I use each week when creating the Pulse newsletter.  If you haven't seen your V.I.D. (Very Important Days) listed – please send them to Elaine so we can celebrate AWESOME YOU! 
If you have a devotion, thoughts, poetry or an encouraging article that you would like shared in an upcoming Pulse, please email it to Elaine and she will do her best to include it.    (HuguenotUMC@gmail.com)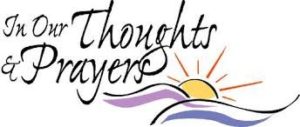 Debbi Mintz and Family   Prayers requested in the passing of her premature grandson at birth.
The Weatherman Family  Prayers requested in the passing of William (Buster) Weatherman.  He died recently f leukemia.
The Collins Family  Prayers requested in the passing of Bill.  He died on June 6th.  His wife, Quita, attends our Women's Bible Study.
The Mansfield Family Prayers requested in Richard's passing.
Frank McAllister Prayers requested.  (He has moved to the Care Center of the Masonic Home.)
Phyllis Lester Prayers requested.  (Sister of Doug Utt)
The Simmons Family Prayers requested in the loss of Doris.
Marilyn Chase and Family Prayers requested in the loss of Jim.
Rachel Cascio & Chad Jarvis (Rachel is the daughter of Rosalie Koch)  Prayers requested.
Jen Foley Prayers requested. 
Peggy Harris   Prayers requested.
Sandy Garner Prayers requested.
Prayers for United Methodist Church unity.
Prayers for all.  Stay in and stay well.
Metro Richmond At Prayer
We pray for the Churches and religious institutions of Metropolitan Richmond:
For a spirit of unity, mutuality, cooperation, reconciliation, reform,
and common ministry within the faith community.
Joys & Celebrations                                           
Birthday
Anniversary
| | | |
| --- | --- | --- |
| Judith and Bud Westerhouse | (7/2) | |
If we missed your birthday or anniversary, please leave a note or send an email to Elaine so she can include you!
Church Office Hours:  (as needed) 
Although I'm not in the building, I'm happy to work for you while at home to the best of my ability.  I am checking the church email and voicemail periodically. If you have an article for next week's pulse, please email it by Wednesday at 10:00 a.m. Thank you! Take care!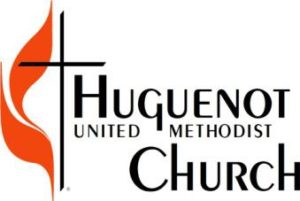 10661 Duryea Drive, Richmond, VA 23235-2106
(804) 272-6820 HuguenotUMC@gmail.com
Website: HUGUENOTUMC.org