Weekly news and events at
Huguenot United Methodist Church
May 17, 2020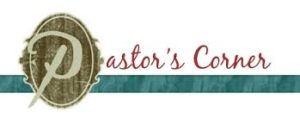 Dear Huguenot Friends,
During the past several weeks, most of us have found ourselves facing circumstances to which we are unaccustomed.  Most of us cannot remember the hardships of war or summers of draught and hunger, nor can we remember churches being closed and jobs being lost on a daily basis.  Many of us are now begging God to bring these hardships to an end. And yet, when we are honest with ourselves, we know that people throughout the world experience such circumstances on a never ending basis.  I trust that the opening line of the prayer, "Thoughts in Solitude" by Thomas Merton, will speak to you as they continue to speak to me.
My Lord God, I have no idea where I am going. I do not see the road ahead of me. I cannot know for certain where it will end. Nor do I really know myself, and the fact that I think I am following Your will does not mean that I am actually doing so.  But I believe that the desire to please You does in fact please You.  And I hope I have that desire in all that I am doing.  I trust that I will never do anything apart from that desire…I will not fear, for You are ever with me, and You will never leave me to face my perils alone.
God be with us all,
Pastor Gay
Please Celebrate Sunday's Message
Our Huguenot UMC Sunday Morning Worship celebration for May 17, 2020 at 11:00 a.m.
is available by phone at 646  876  9923
Meeting ID: 260  382  5995 
Please dial into the service at 10:50 a.m. so the Order of Worship can begin on time. 
The Worship Bulletin follows:              

Welcome                                                                                                                            Pastor Gay Hall
Announcements                                                                                                        Gerry Flinchbaugh
Morning Prayer and Lord's Prayer                                                                             Chip Woodall
Holy Gospel Lesson                                      Acts 17: 22-31                                               Chip Woodall
Sermon                                           Words, Words, and More Words                             Pastor Gay Hall
Benediction                                                                                                                             Pastor Gay Hall
Additional Information from VaUMC
https://vaumc.org/CoronavirusFAQs
https://vaumc.org/Coronavirus2020
Reminder:   In-person worship services on or off Virginia Conference property remain canceled until further notice.
Church Council Meeting
There will be a Church Council meeting, using Zoom, on Wednesday, May 20 at 7:00 p.m.  The meeting will not take place at church.  The meeting had to be rescheduled from Tuesday, May 19 due to a conflict. Advance notice was provided to Council members by email on May 7 and this was announced during the worship service on May 10.  The Church Council Chair will send the information needed to participate (telephone number and meeting ID) to Council members prior to the meeting along with handouts to be discussed at the meeting.  There will not be a Finance Committee meeting prior to this Church Council meeting.  Since church meetings are open to all members, if you are not a member of Church Council and would like to be included in the meeting, please contact:
Chip Woodall  chipw_va@yahoo.com  804-794-4241
Zoom information needed to participate is provided below.
Huguenot UMC Church Council Meeting
May 20, 2020 at 7:00 p.m.
Join Zoom Meeting
https://umcom.zoom.us/j/2293235269
Dial 929 205 6099, Meeting ID: 229 323 5269

Grocery Shopping Assistance
Wendy Moore is now due to the COVID virus, grocery shopping for those having difficulty getting out.  She can get two paper bags of groceries weekly or less often for a fee of $10 per trip and deliver them to your door within a 20 mile radius. The list would be coordinated over the phone.
Please call Wendy at 804 625-0086.

Adult Bible Study / Sunday School
God Provides Food in the Wilderness
That is the title of our Adult Bible Study/Sunday School lesson for Sunday, May 17. The focal passage is Exodus 16:2-15. The background text is Exodus 16:2-30. The Purpose Statement for this lesson is "To contrast our human nature with God's Grace".
Our Adult Bible Study/Sunday School Class will begin at 9:45 a.m. From 9:45 a.m. to 10:00 a.m. will be a time for announcements, sharing joys and concerns, and socializing. Please plan to join the gathering between 9:45 a.m. and 9:55 a.m. This will allow for a smooth transition into our lesson which will begin at 10:00 a.m.
Here is the information to join our class.
To join this class by computer, tablet, smartphone, or similar device, please click on the link below.
https://us04web.zoom.us/j/659927406
Meeting ID: 659 927 406
To call in to our class by telephone,
please dial 312  626  6799
and enter the Meeting ID: 659  927  406.
We are looking forward to having you join us. If you have any questions, please do not hesitate to contact me.     Gerry Flinchbaugh   804-314-4817
Open Arms
In my distress I called to the Lord . . .
My cry came to his ears.      -2 Samuel 22:7
Saydee and his family have an "open arms and open home" philosophy. People are always welcome in their home, "especially those who are in distress," he says. That's the kind of household he had growing up in Liberia with his nine siblings. Their parents always welcomed others into their family. He says, "We grew up as a community. We loved one another. Everybody was responsible for everybody. My dad taught us to love each other, care for each other, protect each other."
When King David was in need, he found this type of loving care in God. Second Samuel 22 (and Psalm 18) records his song of praise to God for the ways He had been a refuge for him throughout his life. He recalled, "In my distress I called to the Lord; I called out to my God. From his temple he heard my voice; my cry came to his ears" (2 Samuel 22:7). God had delivered him from his enemies, including King Saul, many times. He praised God for being his fortress and deliverer in whom he took refuge (vv. 2-3).
While our distresses may be small in comparison to David's, God welcomes us to run to Him to find the shelter we long for. His arms are always open. Therefore we "sing the praises of [His] name" (v. 50).
By Anne Cetas
Reflect and Pray:
God, I'm grateful You've always been and will always be my secure place to land.
When has God been your refuge? How can you help someone else run to Him?
SCRIPTURE INSIGHT
Second Samuel 22 is nearly identical to Psalm 18. This psalm celebrates David's deliverance and military victories, giving God all the credit, and may also have been used more generally to celebrate other military victories. Psalm 18 is one of a group of psalms often labeled "royal psalms" (others include Psalms 2; 20; 21; 45; 72; 89; 101; 110; 132), each of which draws a connection between an earthly king's reign and God's own reign over the universe. Monica La Rose
From Our Daily Bread Ministries
Submitted by Gerry Flinchbaugh

Be Not Afraid
Enjoy this link to a reassuring song entitled Be Not Afraid by Catholic Artists from Home, submitted by Judith.
https://m.youtube.com/watch?v=RF0DIpFOoBg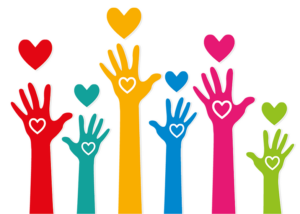 MISSION UPDATE
Rise Against Hunger:  Thank you to all who have recently gifted to RAH as part of your Lenten almsgiving. This will certainly be a year where these meals will be needed and appreciated. If you haven't had an opportunity to send your Lenten gift and you would like to send a check, please note RAH in the memo line.
Anything you can do to help us attain our goals, we greatly appreciate. We understand that some of you may not be able to assist at this time financially but hope you will support us with your hearts and hands on Sunday, November 15. As we have done for many years, this is a wonderful bonding opportunity for our congregation to work together to help others.
Bainbridge Food Pantry:  We continue to provide food for the Bainbridge Food Pantry. If you would like to purchase food and put the items in a double bagged grocery bag, I will be happy to pick up at your home.  Some of the items needed are: jelly, pasta and sauce, dried or canned beans, rice, baby formula, snacks for children, canned tuna and chicken, canned fruit , cereal and oatmeal, pancake mix and syrup, boxed mashed potatoes,  soup, saltines, tea and coffee. Additional needs: bar soap, shampoo, toothpaste, toilet paper, paper towels, deodorant, diapers/wipes, manual can openers.
Community Opportunities:  Huguenot provides lunches once a month to Friends of the Homeless at Broomfield Christian Methodist Church on Jefferson Davis Highway. This ministry is headed by Phil Coffey. Phil purchases the food and many of you participate in putting these lunches together. It costs approximately $150 each month to provide for this ministry. If you would like to donate to FOH please make a notation on your check for this very needed and worthwhile ministry. If my memory serves me correctly, we have provided meals to FOH since it's inception in 1986. Thank you to Phil and all of you at Huguenot who faithfully put these lunches together.
Meatloaves and Brownies: St. Edward's provides meals to several homeless shelters each month. If you are interested in baking and freezing a meatloaf, making brownies please give me a call. We also are distributing food to those who come to the parish center in need of food assistance; if we have extra meatloaves and brownies they are given to them as well.  If you know of anyone in need of assistance at this time, please call and let me know. I will try and direct them to any available resources.
Upper Room:  If any of you regularly pick up the Upper Room each month and would like this month's copy, please let me know and I will personally deliver to your front porch. Would not want you to miss these uplifting messages.
Please stay safe. Cannot wait until we can all be together again! Personally, I know I will need to continue to ask God to assist me with patience and perseverance.
               Blessings to all!  Judith and Bud
Church Communications Grant
Our church has received a generous grant from the United Methodist Committee on Church Communications for an unlimited free Zoom account for one year. If anyone in our congregation has a need to hold a HUMC related virtual  gathering and wants to use Huguenot's Zoom account, please contact Shirley Bradshaw (804-240-1240) or Gerry Flinchbaugh (804-314-4817). We will be glad to assist with the use of Zoom.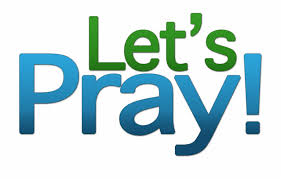 Pray at 12 Noon Every Day
Dear Virginia Annual Conference,
The Apostle Paul writes in Philippians 4:6 "Do not be anxious about anything, but in every situation, by prayer and petition with thanksgiving, present your requests to God." (NIV) Prayer is essential to sustain our faith and Jesus Christ modeled a life of prayer.
I would like to thank several of you that have suggested a corporate prayer time for the Virginia Annual Conference. I am very blessed to lead an annual conference that believes in the power of the petitioned prayer!
Please join me at 12 noon every day and pray the printed prayer below. Let us invoke the power of the Great Physician to do a mighty work in eradicating this disease all over the world.
Peace and Blessings, Bishop Sharma D. Lewis
Almighty God: Father, Son and Holy Spirit,
We thank you for your blessings, past, present and future. You are our rock and the source of our hope in all things and at all times. As Jehovah Jireh, our provider God, we ask you this day to stretch out your mighty hand and eradicate from the face of the earth forever this virus called COVID-19 (coronavirus) that is spreading rapidly from continent to continent.
 We also pray that you, Jehovah Rapha, our healing God, would place your hand upon all of those who have been stricken by this virus and restore them to full health. Be with those who have lost loved ones and are grieving. Protect all who are caring for those with this virus and keep them from contracting it themselves. Calm our fears and provide us with your peace that surpasses all understanding. Strengthen us with the joy of the Lord and help us to hold firmly to the hope that only you can provide.
 Unify us that we, the Virginia Annual Conference, may be able to experience anew the promise of your presence in and through the unity of our faith, hope and trust in you in the days ahead and forever. We offer this prayer in the mighty name of our Lord, Jesus Christ. AMEN. 
From Bishop Lewis
Please contact Elaine if you would like an emailed copy of the letter from Bishop Lewis for information addressing our Virginia Annual Conference Staffing and Serious Financial Challenges.
Lectionary Readings for Sunday, May 17 – Saturday, May 23
Sixth Sunday of Easter                                                                                                        
Old Testament                          Acts 17: 22-31
Psalter                                         Psalm 66: 8-20
Epistle                                         1 Peter 3: 13-22
Gospel                                         John 14: 15-21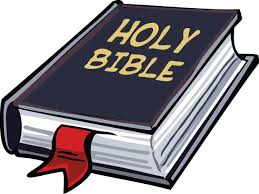 Lectionary Readings for Sunday, May 24 – Saturday, May 30
Ascension Sunday                                                                                                                      
Old Testament                           Acts 1: 6-14
Psalter                                         Psalm 68: 1-10, 32-35
Epistle                                         1 Peter 4: 12-14, 5:6-11
Gospel                                         John 17: 1-11
Contribution Reminder
Many thanks to those who have responded and participated!!  We are current on all our bills.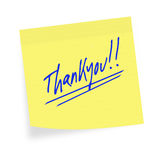 Don't stop.  Please continue to mail your contributions to the church office.
Bud Westerhouse
Church Directory Assistance Needed
(Thank you to those that sent me information!)   While I am working from home, I am in the process of updating your church directory.  I would greatly appreciate it if you would each take a minute to look at your listing in the current directory and let me know of any changes that you would like for me to make. This would be a HUGE help!  Kindly send an email with the desired edits to HuguenotUMC@gmail.com or you can call and leave me a voicemail on the church phone line.
Thank you!  Elaine Grider    (804) 272-6820

Birthday and Anniversary Lists
I would also love to update these lists that I use each week when creating the Pulse newsletter.  If you haven't seen your V.I.D. (Very Important Days) listed – please send them to Elaine so we can celebrate AWESOME YOU! 
If you have a devotion, thoughts, poetry or an encouraging article that you would like shared in an upcoming Pulse, please email it to Elaine and she will do her best to include it.    (HuguenotUMC@gmail.com)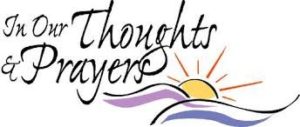 Bill Collins Prayers requested.  Bill was just diagnosed with cancer.  His wife, Quita, attends our Women's Bible Study.
The Mansfield Family Prayers requested in Richard's passing.  (See article below.)
Frank McAllister Prayers requested.  (He has moved to the Care Center of the Masonic Home.)
Judge Cardwell and family Prayers requested in the loss of Judge's mother.
Phyllis Lester Prayers requested.  (Sister of Doug Utt)
The Simmons Family Prayers requested in the loss of Doris.
John Prayers requested in his recent diagnosis of ALS. (Marie Taney's brother)
Marilyn Chase and Family Prayers requested in the loss of Jim.
Karen Prayers requested as she begins her journey with breast cancer.  (friend of Marie Taney)
Rachel Cascio & Chad Jarvis (Rachel is the daughter of Rosalie Koch)  Prayers requested.
Jen Foley Prayers requested. 
Peggy Harris   Prayers requested.
Sandy Garner Prayers requested.
Prayers for United Methodist Church unity.
Prayers for all.  Stay in and stay well.
Metro Richmond At Prayer
We pray for the criminal justice system in Metropolitan Richmond: For all chaplains, staff and volunteers who minister in jails and prisons, half-way houses, work-release and after-care programs.
Joys & Celebrations                                           
Birthday
| | | |
| --- | --- | --- |
| Maria Wright | (5/21) | |
| August Ross | (5/23) | |
Anniversary
If we missed your birthday or anniversary, please leave a note or send an email to Elaine so she can include you!
Church Office Hours:  (as needed) 
Although I'm not in the building, I'm happy to work for you while at home to the best of my ability.  I am checking the church email and voicemail periodically. If you have an article for next week's pulse, please email it by Wednesday at 10:00 a.m. Thank you! Take care!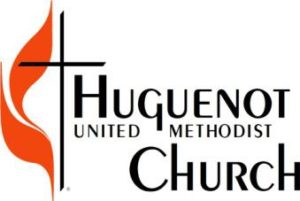 10661 Duryea Drive, Richmond, VA 23235-2106
(804) 272-6820 HuguenotUMC@gmail.com
Website: HUGUENOTUMC.org