Weekly news and events at
Huguenot United Methodist Church
October 10, 2021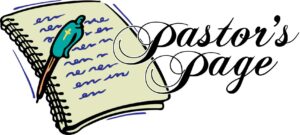 Kites
May the God of hope fill you with all joy and peace in believing, so that you may abound in hope by the power of the Holy Spirit.           Roman 15:13
This week think with me about your childhood and flying kites. Let them remind you of heavenly things. Colorful kites. Box kites. Triangle kites. Multiple kites. Kites with great, arching tails affixed to them. Kites that fly so high you're afraid the string will snap. Some go so high we must crane our neck and squint our eyes to see them.
When I was a kiddo my father taught me how to make my own kites….and that taught me patience…waiting for the glue to dry. Although I mostly made triangle kites, my favorite was the box kite. I loved the way they looked in the sky. My family flies kites every time we go to the beach. Most of us are fascinated by the sight of kites bobbing and weaving, especially when we hold the string and feel the tug against our hands and arms. It feels like the kite is trying to escape into the stratosphere. Could it be that part of the excitement is the way kites symbolize our connection to heavenly places and spiritual things? They remind me of colored bits of our souls straining to escape earth's atmosphere and be united with God. No matter how heavy our loads or how sad and depressed the news of atrocities and other tragedies, watching kites darting and soaring against the clouds lifts our hearts, and makes them rise buoyantly against the odds. It causes us to hope that life will be lighter and better than we recently imagined. Perhaps, even better than we ever dared to believe. How long has it been since you ran across a field or a beach trying to launch the kite and watch it ascend in the air? Maybe it's time to do it again or at least to think about it and give thanks to God for the image.
 Flying high! Peace be with you!     Jim Sprouse
Please Celebrate Sunday's Message
Huguenot United Methodist Church is inviting you to our Sunday Morning Worship Service. This in-person service begins at 11:00 a.m. Please join us and take part in our worship and praise of our Lord and Savior, Jesus Christ!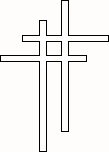 Pastor Jim Sprouse will provide us with the message
"A Nation Starving to Death"
We hope you will join us!
Due to rising COVID concerns, masks are optional at church.  Please practice social distancing at your discretion during the worship service.

Adult Bible Study / Sunday School
Our Adult Bible Study/Sunday School class is held in-person and offered virtually using the HUMC Zoom facilities. The virtual component will require some trial-and-error efforts, so we ask for kind understanding, as you have done in the past, as we work through the process.
Our class begins gathering around 9:45 a.m. for a time of fellowship. Our lesson begins at 10:00 a.m. Our class will meet in the Fellowship Hall. Please observe the same mask and social distancing as done in our worship services. To join virtually, please go to www.huguenotumc.org and click on the blue "ZOOM" icon in the upper right corner. Or dial 1-301-715-8592, Meeting ID: 229 323 5269, Passcode:10661.
The Title of our lesson for Sunday, October 10, 2021, is "The Church as One Body." The Focal Passage is 1 Corinthians 12:12-31. The Background Text is 1 Corinthians 12:1-31. The Purpose Statement is "To let Paul guide us in celebrating and sharing the unique gifts God has given each of us in building up Christ's body."
We look forward to your participation in our class. If you have any questions, please do not hesitate to contact me.
Gerry Flinchbaugh
804.314.4817
gflinchb@gmail.com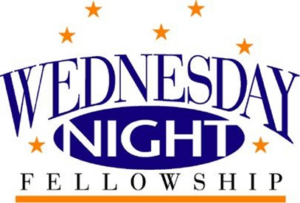 Wednesday Night Fellowship 
Our Fellowship begins at 6:30 p.m.  Please plan to join the gathering between 6:15  p.m.  and  6:30 p.m.  We share announcements,  joys and concerns from 6:30 p.m. to 6:45 p.m.  We close at 7:30 p.m.
On Wednesday, October 13, Pastor Jim will lead us in a Bible Study.
To join virtually, please go to www.huguenotumc.org and click on the blue "ZOOM" icon in the upper right corner. Or dial 1-301-715-8592,
Meeting ID: 229 323 5269, Passcode:10661.
Upcoming Programs
October 20 – Pastor Jim leads a Bible study
October 27 – TBA
November 3 – "Holiday Grief and Coping" presented by    Angie Morriss. Angie works for Crater Community Hospice, is a Certified Bereavement Counselor and serves on the Chesterfield Caregiver Committee
November 10 & 17 – Pastor Jim leads a Bible study
November 24 – Thanksgiving Eve – No Fellowship
December 1 – TBA
December 8 & 15 – Pastor Jim leads a Bible study
Shirley  240-1240
Stewardship Sunday
October 31, 2021
Although Stewardship is a year- round commitment, this is the time of the year that we pledge our financial support for our church, our ministries and our outreach for next year.  On or about October 21, 2021 we will mail a letter and pledge card to members of the congregation, and we will turn them in during worship on Sunday, October 31, 2021.
Stewardship is the management of all God's resources including money.  We are challenged to live a life free of debt
and to demonstrate generosity.  We find contentment in God, who is the one source of provision in our lives.  When we give to the church we are giving back to God what is already His.  Our church is committed to being good stewards of our wealth with regard to missions, both internally and to the community.
Should you know that you are not going to be at worship on October 31, please send or drop your pledge cards at the church office as close to that date as possible.  As always, your support and timely submission is greatly appreciated.                                              -Wayne Taney
Triple Win!
GraceInside received three times its modest goal during "The Amazing Praise" event last week! Thanks to all who offered a prayer or who made an online contribution during this 24-hour event. Our financial support truly brings grace inside the walls of Virginia state correctional facilities.
United Methodist Women Meeting
Our meeting of the United Methodist Women will be on Tuesday, Oct. 12,  at 10:30 a.m. in the Fellowship Hall. We would love to see some new faces join us.  We want to show you what UMW are all about!  We meet on the 2nd Tuesday of each month at 10:30 a.m.
The October meeting will be a synopsis of the Mission Encounter program sponsored by the
District UMW that was attended by 5 of our members in July.  We will also plan for our November Harvest Event of the Drive Thru Food Bank to collect canned goods for the Bainbridge Pantry.  This event was so successful last year, with the help of  church members as well as the Preschool.
The School Supply Drive was also a great success!  The collection box will remain in the hallway as there is always a need.
God loves an active church and the UMW working together for opportunities to help others!  Please join us!
-Cissy Hope
Pet Blessing
Mark your calendar!  We will have a Pet Blessing on Sunday, October 17 at 2 p.m.
We Need You To Help Make a Joyful Noise
Please consider joining our church choir!  We have FUN plus singing is a great means of socialization and STRESS REDUCTION!!
Choir Rehearsals are under way!  It is so great to get started but it is never to late to join us!
(Wednesdays at 7:00 p.m.)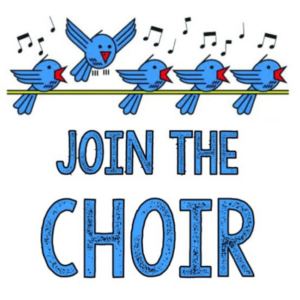 You don't need to be the world's best singer!
See or call Connie Salmeri (804) 314-6308
Church Nursery
We are in need of substitutes to work with me in the nursery at 10:45 a.m., during church services.  You don't need to be available every Sunday.
 We now have all the nursery supplies we need.  The donations received are greatly appreciated!
Thank you,
Rosalie Koch, Nursery Caregiver (804) 484-2086 cell anytime

Dresses and Pillowcases Project
Here are two opportunities to bring some joy to children, locally and across the globe. One is the Dress a Girl Around the World program, which provides handmade dresses for needy girls in 80 countries. The other is making colorful pillowcases for patients at the local Children's Hospital. Both projects require basic sewing skills and a sewing machine. The kits are available from Molly Sprouse; contact her at mollysprouse@gmail.com for more information. It's a fun way to bring some sunshine into a child's life.
 Update:  We recently mailed 65 dresses that will be included in Christmas boxes for needy girls!
Lectionary Readings for Sunday, Oct. 10 – Saturday, Oct. 16
Twentieth Sunday after Pentecost
| | |
| --- | --- |
| Old Testament | Job 23: 1-9, 16-17 |
| Psalter | Psalm 22: 1-15 |
| Epistle | Hebrews 4: 12-16 |
| Gospel | Mark 10: 17-31 |
Lectionary Readings for Sunday, Oct. 17 – Saturday, Oct. 23
Twenty-First Sunday after Pentecost                                                                                    
| | |
| --- | --- |
| Old Testament | Job 38: 1-7 |
| Psalter | Psalm 104: 1-9, 24, 35c |
| Epistle | Hebrews 5: 1-10 |
| Gospel | Mark 10: 35-45 |
Amazon – Charitable Donation
If you shop at Amazon you may now have .5% of your annual purchases sent as a charitable donation to Huguenot United Methodist Church. Thanks to the efforts of Bud Westerhouse this opportunity to buy from Amazon and support your church is now available to you.
Login to your Amazon account and look for Amazon Smiles. Click the link and type in Huguenot United Methodist Church in the search field. We'll pop up. You may choose your charitable donations to go to either the church or the pre-school. Enjoy! With all our members and friends signed up, every little bit will help. Thank you for your participation.
-Jim Sprouse

Justin Branch
Kendra Flinchbaugh
Jen Foley
Jane Grinnell
Marie Pritchett
Hudson Tomes
Moving forward, in an effort to keep the prayer requests current, names posted will be removed after 30 days unless requested otherwise.
Thank you for making us aware of all prayer needs.
Weekly   ePrayer    List
A new feature at HUMC is our Weekly ePrayer List.  Please let Elaine or Pastor Jim know if you have others to add to our Prayer Ministry.
Condolences
Please keep the family of James W. Bush in your prayers.  Jim passed from this life on September 28 and his obituary was in last Sunday's newspaper. Jim was a former member of our church along with his father, Charlie, and mother, Polly.
Metro Richmond At Prayer
We pray for public, non-profit, and religious social service work and ministries in Metropolitan Richmond: For all in need of mental health services, all mental health workers, counselors, and treatment facilities.
Where the World Meets to Pray
Copies of the September-October edition of The Upper Room are now available on the console under the mail slots.  Please consider making a donation in the labeled box.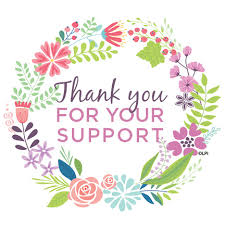 To Our Church Family,
Thank you so very much for your prayers, cards and phone calls during my sister Anne's illness. Your thoughts and kindness are greatly appreciated by me and my family.                      -The Case Family
Thank you for your prayers.  My cousin, Paul Tringali who struggled with Covid, is so grateful to be alive and is doing well.  God bless you!   -Rosalie Koch
Joys & Celebrations                                           
Birthday Wishes
| | | |
| --- | --- | --- |
| Bella Ross | (10/8) | |
| Fred Schneider | (10/12) | |
| Darlene Storer | (10/16) | |
| Henry Harris | (10/17) | |
Anniversary
Susan and John Case                    (10/10)
If we missed your birthday or anniversary, please leave a note or send an email to Elaine so she can include you!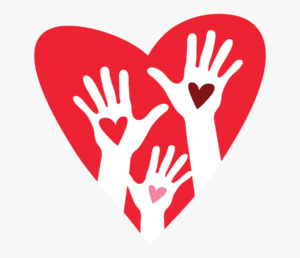 If you know of someone that would like to receive this weekly newsletter and learn about the great things happening at and through Huguenot UMC, please let Elaine know and she will gladly add them to the distribution list!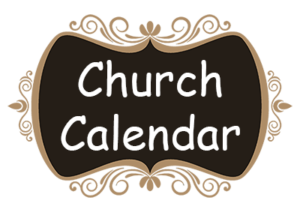 Sunday,  October 10 – Twentieth Sunday after Pentecost
10:00 a.m…Children, Youth and Adult Sunday School (FH)
11:00 a.m…Worship
Tuesday,  October 12
10:30 a.m…United Methodist Women Meeting (FH)
Wednesday,  October 13
6:30 p.m…Wednesday Night Fellowship (on Zoom)
7:30 p.m…Choir Rehearsal (CR)
Thursday,  October 14
9:00 a.m…..Preschool Staff Meeting (FH)
10:00 a.m…Women's Bible Study (L)
Friday,  October 15
9:00 a.m…..Library Work Session
Sunday,  October 17 – Twenty-First Sunday after Pentecost
10:00 a.m…Adult Sunday School (FH)
11:00 a.m…Worship
2:00 p.m…..Pet Blessing
CR – Choir Room    FH – Fellowship Hall    K – Kitchen    L – Library
Church Office Hours: 
Pastor Jim will be in the office on Wednesday and Thursday mornings.  Elaine will be in the office each Wednesday and Friday from 8:30 a.m. to 12:30 p.m.  If you have an article for the pulse newsletter, please email it to Elaine by Wednesday at 10 a.m.
 Note:  This newsletter and the Sunday Bulletin are posted on the church website by Friday evening.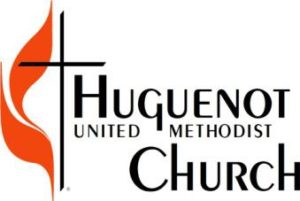 10661 Duryea Drive, Richmond, VA 23235-2106
(804) 272-6820 HuguenotUMC@gmail.com
Website: HUGUENOTUMC.org