Weekly news and events at
Huguenot United Methodist Church
October 18, 2020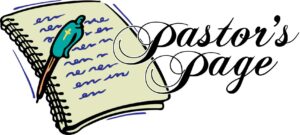 Proverbs 29:18: Where there is no vision, the people perish.
Matthew 5:1 And seeing the multitudes, he went up into a mountain: and when he was set, his disciples came unto him:  2 And he opened his mouth, and taught them, saying, 3 Blessed are the poor in spirit: for theirs is the kingdom of heaven. 4 Blessed are they that mourn: for they shall be comforted. 5 Blessed are the meek: for they shall inherit the earth. 6 Blessed are they which do hunger and thirst after righteousness: for they shall be filled. 7 Blessed are the merciful: for they shall obtain mercy. 8 Blessed are the pure in heart: for they shall see God. 9 Blessed are the peacemakers: for they shall be called the children of God.
We Are What We See
Ethically speaking, in the beginning of Jesus' Sermon on the Mount with the Beatitudes, Jesus doesn't ask his disciples to do anything. First, we are told what God has done before anything is suggested about what we are to do.
Imagine a sermon that begins: "Blessed are you poor; Blessed are you who are hungry; Blessed are the unemployed; Blessed are those going through separation or divorce; Blessed are those who are handicapped; Blessed are those who are terminally ill."
Many congregations would do a double take. What's he talking about? In the kingdom of the world, if you're poor, hungry, or unemployed, people treat you as if you have some kind of social disease. In the world's kingdom, if you're handicapped it is often tough luck trying to get into a building or negotiating a revolving door or up a flight of stairs. In the world's kingdom, if you're terminally ill you'll discover quickly the limits of our health care system….and the door will be closed to the room of the dying patient so the other patients won't get anxious about their own health. Out of sight…..out of mind. How can all these be blessed?
The preacher responds………perhaps I should have made myself clearer……….I am not talking about the way of the world's kingdoms. I am talking about God's kingdom. In God's kingdom the poor are treated as royalty, the sick are loved and comforted. I was trying to get you to see the world from a different perspective.
The Sermon on the Mount rests on the theological assumption that Jesus is showing us those God blesses so that when we see it we shall be well on the road to blessedness ourselves. We can only act within a world we're taught to see. Vision is the necessary prerequisite for all human ethics. So, the Beatitudes of Jesus are not a strategy for achieving a better society. They are a portrait, a vision of the inbreaking of a totally new society. They are glimpses, snapshots, portraits, imaginative examples of life in the kingdom of God.
We miss all this when we reduce the Beatitudes to maxims of positive thinking, a collection of New Rules for getting by. Jesus wasn't providing a list of moral imperatives. Everyone knows that peace makes sense…..to negotiate peace treaties around the world so we don't blow the whole place up. We all know it makes sense to make up with someone in the church before we take communion or leave our gift at the altar. This makes for a more unified congregation.
What if Jesus isn't giving us new and more stringent rules to observe but a vision of the way God is? Tragically, we are always getting confused into thinking the scripture is mainly about telling us what we're supposed to do rather than telling us about how God is. The basis for the ethics of the Sermon on the Mount is not what works for us but a vision of how God works. Turning the other cheek and not returning violence for violence is not advocated as what works well in the world, but is advocated because Jesus tells us that is the way God is – God is kind to the hateful, the enemy, the ungrateful and the selfish. This is not a stratagem for getting what we want but the only manner available to us who call ourselves followers of Jesus…..now that he's given us the vision of what God wants. We seek reconciliation with neighbor and enemy, not because we feel so much better afterward, but because reconciliation is what God is doing in the world in Christ Jesus.
Grace and Peace,  Jim S.
Please Celebrate Sunday's Message
Huguenot United Methodist Church is inviting you to join our online Sunday Morning Worship Service. We gather every Sunday morning. The service begins at 11:00 a.m. We invite you to join the gathering at approximately 10:50 a.m. to meet and greet other folks and offer virtual smiles, hugs, and handshakes. Please join us and take part in our worship and praise of our Lord and Savior, Jesus Christ!
To join by computer, tablet, smartphone or similar device, please click on this link.
https://umcom.zoom.us/j/96127579341?pwd=RngvWElOelpmVFcrZXIvc2p0Z0hUQT09
To join by telephone, please dial 1 301 715 8592. The Meeting ID: 961 2757 9341. The password is 10661.
As a courtesy to the Adult Sunday School Class, if that class is still meeting when you join the Zoom gathering,  please mute your device until the class is finished. Then feel free to unmute and visit with other attendees.   Thank you!
Pastor Jim Sprouse will provide us
with the message "Stewardship God's Way"
We hope you will join us!
The Worship Bulletin for October 18, 2020 follows:        
| | | |
| --- | --- | --- |
| Welcome | |  Shirley Bradshaw |
| Announcements | | Shirley Bradshaw |
| Morning Prayer and Lord's Prayer | | Chip Woodall |
| Scripture | Ephesians 4: 9-16 | Chip Woodall |
| Sermon | Stewardship God's Way | Pastor Jim Sprouse |
| Benediction | | Pastor Jim Sprouse |

Adult Bible Study / Sunday School
Food for Our Souls
The title of our Adult Bible Study/Sunday School lesson for Sunday, October 18, is "Food for Our Souls". The focal passage is Nehemiah 8:1-12. The background text Nehemiah 8:1-18. The Key Verse is "They read aloud from the scroll, the Instruction from God, explaining and interpreting it so the people could understand what they heard." Nehemiah 8:8). The Purpose Statement for this lesson is "To appreciate responsible teaching that helps us form the church into a community of faith".
Our Adult Bible Study/Sunday School Class will begin at 9:45 a.m. From 9:45 a.m. to 10:00 a.m. will be a time for announcements, sharing joys and concerns, and visiting together. Please plan to join the gathering between 9:45 a.m. and 9:55 a.m. This will allow for a smooth transition into our lesson which will begin at 10:00 a.m.
Here is the information to join our class.
To join by computer, tablet, smartphone, or similar device, please click on this link.
https://umcom.zoom.us/j/96127579341?pwd=RngvWElOelpmVFcrZXIvc2p0Z0hUQT09
To join by telephone, please dial 1 301 715 8592. The Meeting ID: 961 2757 9341. The password is 10661.
 We are looking forward to you joining us!

UMW Harvest Event
Fill the Bainbridge Pantry Shelves
Saturday, November 7th
1:00 – 3:00 p.m.
in HUMC parking lot
Although the United Methodist Women are sponsoring this event, we need the full support of the Congregation and the Preschool to make it BIG!  Hope everyone is collecting items daily and having discussions with children and grandchildren to make them aware of how we help others. They might even want to go to the store with you and pick out their favorite foods to put in the bag or box you are going to put in your trunk!
Be sure to see the attached list of
suggested items for the Bainbridge Pantry
that you can print off and take to the grocery store with you!
MORE DETAILS TO FOLLOW in NEXT WEEK'S PULSE
including directions as how the drive thru will work!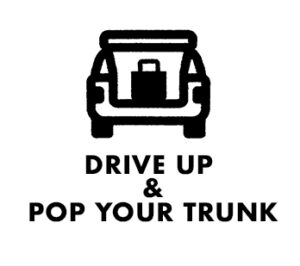 NEW CLEANING SERVICE / LOG BOOK
As shared by the Trustee Committee in a previous article and email, Robinson Janitorial Service is now under contract to clean all areas of our church each week. The cleaning service will use a log book to record the dates the cleaning occurs and is in a convenient location where congregation members can write a comment or complaint about the cleaning process or something that might have been missed during the cleaning. Mr. Robinson will check the book weekly and will record actions taken in response to log book entries. This loose leaf notebook will be located on top of the credenza outside the Elaine's office and can be viewed by any congregant. This process eliminates the need for anyone to contact a Trustee Committee member to register a complaint, it can be done easily and effectively in the book. There will be more on a cleaning process down the road. We hope our decision to start our new cleaning process is received positively.
LOVE OFFERING FOR THE JOHNSON/EPPS FAMILY
As stated above, the Trustee Committee has signed a new cleaning services contract for the cleaning of our church. The previous cleaning contract for HUMC was handled by the Johnson/Epps family and they did the job for over 30 years. The Johnson/Epps family was given the opportunity to provide a similar contract but for personal reasons elected not to bid on the work. The Trustee Committee is requesting a LOVE OFFERING for the Johnson/Epps family to show our gratitude for their 30 years of dedicated service. This offering will be personally presented to the family by the Trustee Committee. If you are interested in participating in this LOVE OFFERING, please make your check payable to HUMC and note in the check Memo Section "Johnson/Epps Love Offering".  Checks must be separate and not part of your normal church pledge. It is requested that any LOVE OFFERING donation be received by October 19, 2020. Your Trustee Committee is appreciative of your consideration for this worthwhile effort to show our Love and appreciation for the Johnson/Epps family.
Peace and grace, the Trustee Committee

Zoom Wednesday Night Fellowship and Bible Study
Wednesday Night Fellowship at Huguenot is back – virtually – that is!
Join us Wednesday, October 21 for fellowship and a study of the Gospel of Mark presented by Pastor Jim Sprouse.   This week we will study the Gospel of Mark, Chapter 10.
6:15-6:30 pm Use the link/log-in credentials below to sign in
6:30-6:45 pm Announcements / Joys / Prayer Concerns
6:45-7:15 pm Gospel of Mark
7:30 pm       Closing "circle"
Zoom Meeting link:
https://umcom.zoom.us/j/91791218671?pwd=MGVtSEVlNTVHdmJBS0U0OEpYNFNXQT09
Meeting ID: 917 9121 8671
Passcode: 10661
Dial by phone:1 301 715 8592
Meeting ID: 917 9121 8671
Passcode: 10661
Drive-by "Hello! We Love You!"
Let us try a new outreach at Huguenot UMC to simply spread a little kindness, brighten someone's, day and bring a smile to everyone's face. The process is easy.
On Sunday, October 25, we will meet in the lower Huguenot UMC parking lot. Please stay in your vehicle and form a wagon-train type circle around the parking lot.
At 2:30 p.m. we will leave the parking lot and drive to the homes of two or three of our designated members and friends to say "Hello! We Love You!"
That is all there is to it! We want to cause as little commotion in the neighborhoods as possible. Please, no blowing horns. Please keep the line moving.
The date is Sunday, October 25 and we will meet at 2:30 p.m.       Come join us!
Lectionary Readings for Sunday, Oct. 18 – Saturday, Oct. 24
Twentieth Sunday after Pentecost     
| | |
| --- | --- |
| Old Testament | Exodus 33: 12-23 |
| Psalter | Psalm 99 |
| Epistle | 1 Thessalonians 1: 1-10 |
| Gospel | Matthew 22: 15-22 |
Lectionary Readings for Sunday, Oct. 25 – Saturday, Oct. 31
Reformation Sunday                                                                                                                      
| | |
| --- | --- |
| Old Testament | Deuteronomy 34: 1-12 |
| Psalter | Psalm 90: 1-6, 13-17 |
| Epistle | 1 Thessalonians 2: 1-8 |
| Gospel | Matthew 22: 34-46 |
Masks by Molly
Molly Sprouse has been making homemade cotton masks throughout this year for groups and individuals, and is happy to provide them to the Huguenot community, both adults and children. Contact her at mollysprouse@gmail.com with details on size and color requests.
Hope to see you in Chapel!
The Rev. Tom Joyce, the assistant to the bishop and dean of the chapel at the Virginia United Methodist Center, extends an invitation to all to join UM Center staff for Wednesday morning chapel services. The service will be conducted on Zoom and runs from 9 a.m. to 9:30 a.m. each Wednesday morning. The service features guest clergy and lay people from around the conference.
October 21 – The Rev. Beth Givens (Welborne UMC, Richmond District)
October 28 – Dr. Hyo Lee (Richmond District Superintendent)
The following Zoom meeting link will be used for all chapel services. Hope to see you in chapel!
Join Zoom Meeting
https://zoom.us/j/94938013018
Meeting ID: 949 3801 3018
One tap mobile
+13017158592,,94938013018# US (Germantown)
8558801246,,94938013018# US Toll-free
Dial by your location
+1 301 715 8592 US (Germantown)
855 880 1246 US Toll-free
Meeting ID: 949 3801 3018
Find your local number: https://zoom.us/u/abV2LnTOZc
Lay Servant Academy
The 2020 Lay Servant Academy will be held via Zoom on Saturday, November 14. Four courses are being offered: I Love to Tell the Story, Older Adult Ministries, Online Worship, and the Spanish language class Formacion Spiritual/Spiritual Formation." Each course costs $30. Registration may be found at https://na.eventscloud.com/lsa.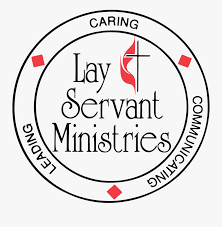 The schedule is as follows:
8:45-9:00 Sign into Zoom
9:00-9:20 Opening worship
9:30-12:30 Part One of Course
12:30-1:00 Lunch Break
1:00-4:00 Part Two of Course
Each course will have a reading and written assignment due prior to the Academy. There will also be a post-assignment that will be due by Nov. 28. Zoom links and assignments will be sent in October. Questions? Please contact Tianna Durbin, Lay Servant Academy Director, tiannad@arcolachurch.org. Learn more…
Thanks,
Gerry Flinchbaugh   804-314-4817
Contribution Reminder
Many thanks to those who have responded and participated!!  We are current on all our bills.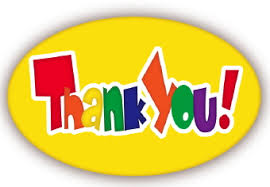 Don't stop.  Please continue to mail your contributions to the church office.
-Bud Westerhouse

Tanya Beasley
Valda Bernard
Richard Byrd
Jen Foley
Peggy Harris
Cissy Hope
Corinne Kent
CarolLynn Langley
Erin Lowery and Family
Family of Frank McAllister
Kyryn Sanders
Mary and Fred Schneider
Paul Storer and Family
Moving forward, in an effort to keep the prayer requests current, names posted will be removed after 30 days unless requested otherwise.
Thank you for making us aware of all prayer needs.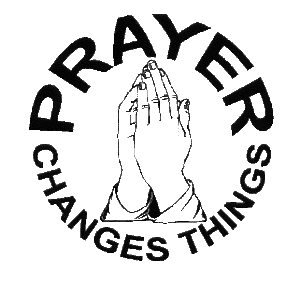 Metro Richmond At Prayer
We pray for public, non-profit, and religious social service work and ministries in Metropolitan Richmond:
For all who suffer from addiction, dependency or co-dependency of any sort; for twelve-step programs, recovery programs, therapists, and addiction counselors; for advocates who provide a voice for the rights of persons whose voices are not heard.
Thanks
Our new son-in-law, Chad has secured a new position after being out of work for  6 months! Thanks to everyone for your prayers of support and encouragement for him and Rachel!
Rosalie Koch, Nursery Caregiver
Joys & Celebrations                                           
Birthday
| | | |
| --- | --- | --- |
| Darlene Storer | (10/16) | |
| Henry Harris | (10/17) | |
| Andrew Wright | (10/20) | |
Anniversary
If we missed your birthday or anniversary, please leave a note or send an email to Elaine so she can include you!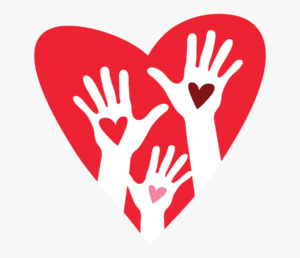 If you know of someone that would like to receive this weekly newsletter and learn about the great things happening at and through Huguenot UMC, please let Elaine know and she will gladly add them to the distribution list!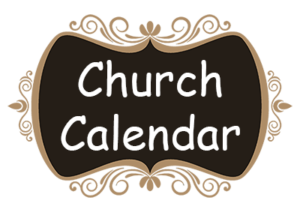 Sunday,  October 18 – Twentieth Sunday after Pentecost
9:45 a.m…       Adult Sunday School  (Zoom)
10:50 a.m…     Worship  (Zoom)
 Wednesday,  October 21
6:30 p.m…      Zoom Wednesday Night Fellowship and Bible Study of the Gospel of Mark
Thursday,  October 22
10:00 a.m…     Women's Bible Study
Friday,  October 23
9:00 a.m…       Library Work Session
Sunday,  October 25 – Reformation Sunday after Pentecost
9:45 a.m…       Adult Sunday School  (Zoom)
10:50 a.m…     Worship  (Zoom)
2:30 p.m…      Drive-by Hello! Outreach (See article above. We will meet in the church parking lot.)
NEW Church Directory
Please let Elaine know if there are changes/additions that need to be made prior to the next update.  Also, if you would like a printed copy, please contact Elaine.
Church Office Hours
Tuesdays and Thursdays 8:30 a.m. – 12:30 p.m.
If you have an article for the next week's pulse,  please email it to Elaine by Wednesday at 10:00 a.m.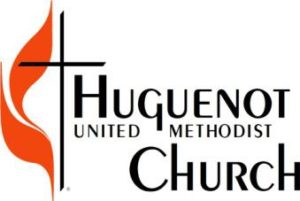 10661 Duryea Drive, Richmond, VA 23235-2106
(804) 272-6820 HuguenotUMC@gmail.com
Website: HUGUENOTUMC.org