Weekly news and events at
Huguenot United Methodist Church
October 25, 2020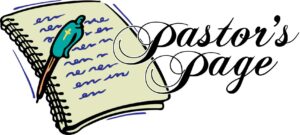 Guilt
Have you ever thought about guilt? It can be the result of and responsibility for wrongdoing. Apart from the wrong we are each of us responsible for personally, in a sense no wrong is done anywhere that we are not responsible for collectively. What I mean by this is with or without knowing it, either through what we've done or what we have failed to do, we have all helped create the kind of world mess that makes wrongdoing inevitable.
The danger in guilt is not that people take it to heart. The danger lies in tendency to take it to heart too much and let it fester there in ways we often fail to recognize. Guilt is sneaky. Guilt is behind our tendency to condemn in others the wrong we don't want to face in ourselves. We grow hostile and vindictive against the light for exposing the darkness within us. The sense of our own brokenness estranges us from the very ones who could help patch us together again. We steer clear of setting things right with the people we have wronged since their mere presence is a thorn in our flesh. Sigmund would say that our desire to be clobbered for our guilt and thus rid of it is what tempts us to do the things we'll be clobbered for. The dismal variations of guilt are endless. Usually, guilt is not merely the consequence of wrongdoing, but the extension of it.
It is about as hard to absolve yourself of your own guilt as it is to sit in your own lap. Wrong doing sparks guilt, sparks wrongdoing ad nauseum, and we go to great lengths to disguise the process from both ourselves and everyone else. In order to break the circuit we need friends before whom we can lay aside the disguise, trusting that when they see us for who we truly are, they won't run away screaming……or burst out laughing. Our trust in them leads us to trust their trust in us. In their presence the fact of our guilt no longer makes us feel and act out our guiltiness. And for a moment, at least,  the vicious cycle stops cycling. And, we can set foot on the firm ground of acceptance. Maybe Jesus had something like this in mind when he said to a paralytic person, Your sins are forgiven……rise! Whereupon the man picked up his pallet and walked home [Matthew 9:2-7].
         Shalom, Jim S.
Please Celebrate Sunday's Message
Huguenot United Methodist Church is inviting you to join our online Sunday Morning Worship Service. We gather every Sunday morning. The service begins at 11:00 a.m. We invite you to join the gathering at approximately 10:50 a.m. to meet and greet other folks and offer virtual smiles, hugs, and handshakes. Please join us and take part in our worship and praise of our Lord and Savior, Jesus Christ!
To join by computer, tablet, smartphone or similar device, please click on this link.
https://umcom.zoom.us/j/96127579341?pwd=RngvWElOelpmVFcrZXIvc2p0Z0hUQT09
To join by telephone, please dial 1 301 715 8592. The Meeting ID: 961 2757 9341. The password is 10661.
As a courtesy to the Adult Sunday School Class, if that class is still meeting when you join the Zoom gathering,  please mute your device until the class is finished. Then feel free to unmute and visit with other attendees.   Thank you!
Pastor Jim Sprouse will provide us
with the message "All Who Wander Are Not Lost"
We hope you will join us!
The Worship Bulletin for October 25, 2020 follows:        
Greeting and Call to Worship:
Leader:           Christ did not come into the world to be served but to serve.
People:          He is in our midst this morning as one who serves.
Leader:           We celebrate our Servant Lord by worshipping God.
People:          Let us sing and pray until we too have become servants.
Hymn
Hymn of Promise
UMH # 707
Statement of Faith

United Church of Canada

UMH # 883

Fred Schneider
Prayer and Lord's Prayer
Chip Woodall
Psalter
Psalm 121
Chip Woodall
Music
Connie Salmeri
Sermon
All Who Wander Are Not Lost
Pastor Jim Sprouse
Hymn
Blest Be the Tie That Binds
UMH # 557
Benediction
Pastor Jim Sprouse
Postlude

Adult Bible Study / Sunday School
One With Christ and One Another
The title of our Adult Bible Study/Sunday School lesson for Sunday, October 25, is "One With Christ and One Another". The focal passage is Luke 22:14-20. The background text is Luke 22:7-20; Matthew 26:26-30 The Key Verse is "In the same way, he took the cup after the meal and said, 'This cup is the new covenant by my blood, which is poured out for you'"). The Purpose Statement for this lesson is "To claim the sacrament of Communion as an indispensable means of grace that blesses us on multiple levels".
Our Adult Bible Study/Sunday School Class will begin at 9:45 a.m. From 9:45 a.m. to 10:00 a.m. will be a time for announcements, sharing joys and concerns, and visiting together. Please plan to join the gathering between 9:45 a.m. and 9:55 a.m. This will allow for a smooth transition into our lesson which will begin at 10:00 a.m.
Here is the information to join our class.
To join by computer, tablet, smartphone, or similar device, please click on this link.
https://umcom.zoom.us/j/96127579341?pwd=RngvWElOelpmVFcrZXIvc2p0Z0hUQT09
To join by telephone, please dial 1 301 715 8592. The Meeting ID: 961 2757 9341. The password is 10661.
 We are looking forward to you joining us!

Stewardship
Stewardship is a year- round commitment.  However, this is the time of the year that we pledge our financial support for our church, our ministries, our outreach and our congregation for next year.  Stewardship is also different this year in that we are not in church to celebrate Stewardship Sunday together.
Because generations before us established, pledged and grew Huguenot United Methodist Church that we reap the benefits we enjoy today.  Our legacy is to the generations that come after us so they can worship God and reach out to support the community, even expanding on what we are currently doing.
My hope is that next year we can do a more comprehensive stewardship campaign as we will be back to in-church worship.  This is a reminder to those who have not yet sent in their pledge cards to please do so prior to this Sunday, October 25th.  As always, your support and timely submission is greatly appreciated.                                    Thank you,     Wayne

UMW Harvest Event
Fill the Bainbridge Pantry Shelves
Saturday, November 7th
1:00 – 3:00 p.m.
in HUMC parking lot
Plans are firming up to be published as to how the Food Drive will work.
Keep collecting items from the attached list!
THANK YOU FOR YOUR SUPPORT!
If you have any questions, call Cissy Hope (272-6980)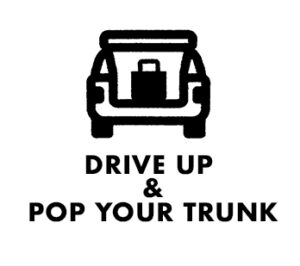 Zoom Wednesday Fellowship and Book Group
Wednesday Night Fellowship at Huguenot is back – virtually – that is!
Join us Wednesday, October 28 for fellowship and a study of the Gospel of Mark presented by Pastor Jim Sprouse.   This week we will study the Gospel of Mark, Chapter 11.
6:15-6:30 pm Use the link/log-in credentials below to sign in
6:30-6:45 pm Announcements / Joys / Prayer Concerns
6:45-7:15 pm Gospel of Mark
7:30 pm       Closing "circle"
Zoom Meeting link:
https://umcom.zoom.us/j/91791218671?pwd=MGVtSEVlNTVHdmJBS0U0OEpYNFNXQT09
Meeting ID: 917 9121 8671
Passcode: 10661
Dial by phone:1 301 715 8592
Meeting ID: 917 9121 8671
Passcode: 10661
Drive-by "Hello! We Love You!"
Let us try a new outreach at Huguenot UMC to simply spread a little kindness, brighten someone's, day and bring a smile to everyone's face. The process is easy.
THIS Sunday, October 25, we will meet in the lower Huguenot UMC parking lot. Please stay in your vehicle and form a wagon-train type circle around the parking lot.
At 2:30 p.m. we will leave the parking lot and drive to the homes of two or three of our designated members and friends to say "Hello! We Love You!"
That is all there is to it! We want to cause as little commotion in the neighborhoods as possible. Please, no blowing horns. Please keep the line moving.
Come join us THIS Sunday, October 25 and we will meet at 2:30 p.m. 
Confirmation 2021
I plan to lead a Confirmation 2021 class for our children around the ages of 12/13. Our study guide is titled:  Colaborate: Methodist Confirmation (History and Doctrine). I've reviewed the materials published by Spark House, and they're excellent. Please make plans for your child or children to take part in this upcoming Confirmation class.
As you may imagine – I am not sure, at this time, whether our classes will be Zoomed or in person. Probably Zoom, however, stay tuned for any changes to our initial plans.
My initial thoughts are that the classes will be offered Sunday evenings from 5 – 5:45 pm. Please let me know if this day and time are inconvenient or if you'd prefer a different gathering day and time. I am open to suggestions and flexible regarding your busy schedules.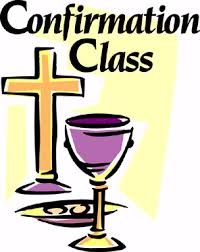 Let me hear from you if your child or children are interested in participating. You may phone the church office (804-272-6820), or drop me an email. Questions are welcome.
Grace and Peace: Jim Sprouse
Lectionary Readings for Sunday, Oct. 25 – Saturday, Oct. 31
Reformation Sunday     
| | |
| --- | --- |
| Old Testament | Deuteronomy 34: 1-12 |
| Psalter | Psalm 90: 1-6, 13-17 |
| Epistle | 1 Thessalonians 2: 1-8 |
| Gospel | Matthew 22: 34-46 |
Lectionary Readings for Sunday, Nov. 1 – Saturday, Nov. 7
All Saints Sunday and Holy Communion                                                                                                                 
| | |
| --- | --- |
| Old Testament | Joshua 3: 7-17 |
| Psalter | Psalm 107: 1-7, 33-37 |
| Epistle | 1 Thessalonians 2: 9-13 |
| Gospel | Matthew 23: 1-12 |
Masks by Molly
Molly Sprouse has been making homemade cotton masks throughout this year for groups and individuals, and is happy to provide them to the Huguenot community, both adults and children. Contact her at mollysprouse@gmail.com with details on size and color requests.
Hope to see you in Chapel!
The Rev. Tom Joyce, the assistant to the bishop and dean of the chapel at the Virginia United Methodist Center, extends an invitation to all to join UM Center staff for Wednesday morning chapel services. The service will be conducted on Zoom and runs from 9 a.m. to 9:30 a.m. each Wednesday morning. The service features guest clergy and lay people from around the conference.
October 28 – Dr. Hyo Lee (Richmond District Superintendent)
The following Zoom meeting link will be used for all chapel services. Hope to see you in chapel!
Join Zoom Meeting
https://zoom.us/j/94938013018
Meeting ID: 949 3801 3018
One tap mobile
+13017158592,,94938013018# US (Germantown)
8558801246,,94938013018# US Toll-free
Dial by your location
+1 301 715 8592 US (Germantown)
855 880 1246 US Toll-free
Meeting ID: 949 3801 3018
Find your local number: https://zoom.us/u/abV2LnTOZc
Lay Servant Academy
The 2020 Lay Servant Academy will be held via Zoom on Saturday, November 14. Four courses are being offered: I Love to Tell the Story, Older Adult Ministries, Online Worship, and the Spanish language class Formacion Spiritual/Spiritual Formation." Each course costs $30. Registration may be found at https://na.eventscloud.com/lsa.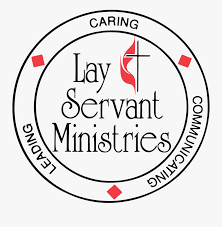 The schedule is as follows:
8:45-9:00 Sign into Zoom
9:00-9:20 Opening worship
9:30-12:30 Part One of Course
12:30-1:00 Lunch Break
1:00-4:00 Part Two of Course
Each course will have a reading and written assignment due prior to the Academy. There will also be a post-assignment that will be due by Nov. 28. Zoom links and assignments will be sent in October. Questions? Please contact Tianna Durbin, Lay Servant Academy Director, tiannad@arcolachurch.org. Learn more…
Thanks,
Gerry Flinchbaugh   804-314-4817
Contribution Reminder
Many thanks to those who have responded and participated!!  We are current on all our bills.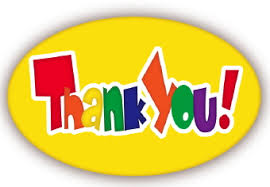 Don't stop.  Please continue to mail your contributions to the church office.
-Bud Westerhouse

Tanya Beasley
Richard Byrd
Jen Foley
Peggy Harris
Cissy Hope
Corinne Kent
CarolLynn Langley
Erin Lowery and Family
Family of Frank McAllister
Bernard Martin and Family
Kyryn Sanders
Mary and Fred Schneider
Paul Storer and Family
Moving forward, in an effort to keep the prayer requests current, names posted will be removed after 30 days unless requested otherwise.
Thank you for making us aware of all prayer needs.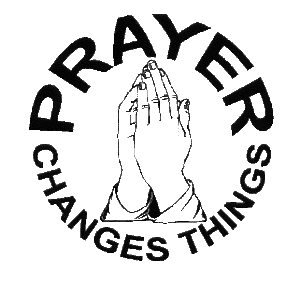 Metro Richmond At Prayer
We pray for public, non-profit, and religious social service work and ministries in Metropolitan Richmond:
For emergency shelters, women's shelters, clinics, and feeding programs; for recreation programs, youth programs, juvenile counseling, and young people's shelters.
Where the World Meets to Pray
Copies of the Nov-Dec edition of The Upper Room are available on the console under the mail slots.  Please consider making a donation in the labeled box.
Joys & Celebrations                                           
Birthday
| | | |
| --- | --- | --- |
| Halle Beasley | (10/24) | |
| Anne Bartee | (10/26) | |
| Pastor Jim Sprouse | (10/28) | |
Anniversary
If we missed your birthday or anniversary, please leave a note or send an email to Elaine so she can include you!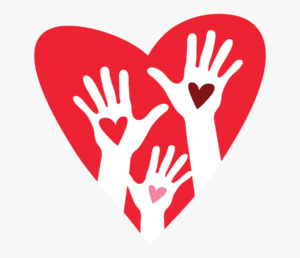 If you know of someone that would like to receive this weekly newsletter and learn about the great things happening at and through Huguenot UMC, please let Elaine know and she will gladly add them to the distribution list!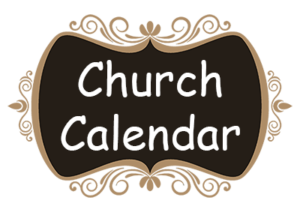 Sunday,  October 25 – Reformation Sunday
9:45 a.m…       Adult Sunday School  (Zoom)
10:50 a.m…     Worship  (Zoom)
2:30 p.m…      Drive-by Hello! Outreach (article on pg. 2)
 Wednesday,  October 28
6:30 p.m…      Zoom Wednesday Night Fellowship and Bible Study of the Gospel of Mark
Thursday,  October 29
10:00 a.m…     Women's Bible Study
Friday,  October 30
9:00 a.m…       Library Work Session
Sunday,  November 1 – All Saints Sunday and Holy Communion
9:45 a.m…       Adult Sunday School  (Zoom)
10:50 a.m…     Worship  (Zoom)
Communion Elements
We will celebrate virtual Communion Sunday through our Zoom worship next Sun., Nov. 1.  A covered box had been set up outside the front door at the church for you to pick up the communion elements.  They've already been consecrated. (Feel free to pick up several because we're not certain when we'll return to in-person worship.)  If you need to have the elements delivered to you please call Judith Westerhouse (804) 272-3198 and she will get them to you.
NEW Church Directory
Please let Elaine know if there are changes/additions that need to be made prior to the next update.  Also, if you would like a printed copy, please contact Elaine.
Church Office Hours
Tuesdays and Thursdays 8:30 a.m. – 12:30 p.m.
If you have an article for the next week's pulse,  please email it to Elaine by Wednesday at 10:00 a.m.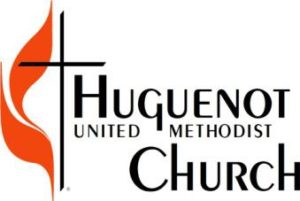 10661 Duryea Drive, Richmond, VA 23235-2106
(804) 272-6820 HuguenotUMC@gmail.com
Website: HUGUENOTUMC.org