Huguenot United Methodist Church
10661 Duryea Drive
Richmond, VA  23235-2106
 December 2, 2018
THE FIRST SUNDAY OF ADVENT   

(UMH = United Methodist Hymnal, TFWS = The Faith We Sing, found in the Hymnal Rack)
 Prelude
Welcome and Announcements  
Introit                    Prepare the Way of the Lord              The Choir
*Call to Worship
Leader:

Christmas comes, but not yet.

Before we celebrate, let us wait,

taking time to remember who is coming.

People:   
Time to prepare our lives, time to look outward in love.
Leader:
Christmas waits to come.  Gently count the day.
People:   

Time to hope; time to wait and walk with God. 

     Time to fill with praise.

Leader:
People of God, let us worship God together.
Invocation
Almighty God, you raised Christ from the dead and established him as Lord over every rebellious power.  Give us grace to serve him wisely and faithfully, that the world may see his glorious inheritance among the saints; and recognize the freedom of joyful obedience in Jesus Christ, in whose name we pray.  Amen.
Christ came to bring us salvation and promised to come again.
Let us pray that we may always be ready to welcome him.
Come, Lord Jesus.
That the keeping of Advent may open our hearts to God's love.
Come, Lord Jesus.
That the light of Christ may penetrate the darkness of sin.
Come, Lord Jesus.
That this wreath may constantly remind us to prepare for the coming of Christ.
Come, Lord Jesus.
That the Christmas season may fill us with peace and joy as we strive to follow the example of Jesus.
Come, Lord Jesus.
Loving God, your church joyfully awaits the coming of the Savior,
      who enlightens our hearts and dispels the darkness of ignorance and sin.
Pour forth your blessings upon us as we light the candles of this wreath.
May their light reflect the splendor of Christ, Who is Lord, for ever and                 ever.      
Lighting the Advent Candle of Hope              The Taney Family
Hymn of Advent  O Come, O Come, Emmanuel       UMH # 211 vs. 1
Moments with the Children                                                 Sara Abbott
*Hymn of Praise
                                Lift Up Your Heads, Ye Mighty Gates   UMH # 213
Call to Confession 
Let us affirm our hope in Christ, who came, who comes, and who is to come:
Our Prayer of Common Confession                               
Jesus said; Do not let your hearts be weighed down
by the sins and worries of this life,
but watch and pray for the grace of God,
who will save you in your time of trial.
With confidence in God's mercy, let us confess our sin.
Lord, have mercy on us.
We are not ready for your coming.
We live in sin, as though there were no justice.
We live in fear, as though there were no grace.
Forgive us, Lord.
Show us your mercy and steadfast love.
Lead us in your truth and teach us your paths,
for you are the God of our salvation.
Friends, believe the good news:
In Jesus Christ you are forgiven.
Thanks be to God.
May the Lord guide your way, strengthen you in all holiness,
and make you abound in love. Amen.    
Psalter                   Psalm 25: 1-10                                       UMH #756
*Passing the Peace of Christ                           
*Hymn of Preparation       
                                 Let Us Break Bread Together             UMH # 618
Old Testament Lesson                                           Jeremiah 33: 14-16
Anthem                   Who But The Lord                                    The Choir
New Testament Lesson                                 1 Thessalonians 3: 9-13
*The Holy Gospel Lesson                                               Luke 21: 25-36
This is the Word of the Lord.
Thanks be to God.
Sermon        Advent is Advent:  Christmas is Christmas
                                                                                               Pastor Gay Hall
*Affirmation of Faith                                      The Apostles' Creed
  I believe in God, the Father Almighty,
maker of heaven and earth;
  And in Jesus Christ his only Son, our Lord;
who was conceived by the Holy Spirit,
born of the Virgin Mary,
suffered under Pontius Pilate,
was crucified, dead, and buried;
the third day he rose from the dead;
he ascended into heaven,
and sitteth at the right hand of God the Father Almighty;
from thence he shall come to judge the quick and the dead.
  I believe in the Holy Spirit,
the holy catholic church,
the communion of saints,
the forgiveness of sins,
the resurrection of the body,
and the life everlasting. Amen.
*The Gloria Patri
  Glory be to the Father
  and to the Son and to the Holy Ghost;
  as it was in the beginning, is now, and ever shall be,
  world without end.  Amen.
Sharing Our Joys and Concerns
Pastoral Prayer                                                               Pastor Gay Hall
Receiving Our Tithes and Gifts
*Presentation of Our Offering
     *The Doxology           
             Praise God, from Whom All Blessings Flow           UMH # 94
THE GREAT THANKSGIVING FOR ADVENT
The Lord be with you.
And also with you.
Lift up your hearts.
We lift them up to the Lord.
Let us give thanks to the Lord our God.
It is right to give our thanks and praise.
It is right, and a good and joyful thing,
always and everywhere to give thanks to you,
Almighty God, creator of heaven and earth.
You formed us in your image and breathed into us the breath of life.
When we turned away, and our love failed, your love remained steadfast.
You delivered us from captivity, made covenant to be our sovereign God,
and spoke to us through your prophets, who looked for that day
when justice shall roll down like waters
and righteousness like an ever-flowing stream,
when nation shall not lift up sword against nation,
neither shall they learn war anymore.
And so, with your people on earth and all the company of heaven,
we praise your name and join their unending hymn:
Holy, holy, holy Lord, God of power and might,
heaven and earth are full of your glory. Hosanna in the highest.
Blessed is he who comes in the name of the Lord.
Hosanna in the highest.
Holy are you, and blessed is your Son Jesus Christ,
whom you sent in the fullness of time to be a light to the nations.
You scatter the proud in the imagination of their hearts
and have mercy on those who fear you from generation to generation.
You put down the mighty from their thrones and exalt those of low degree.
You fill the hungry with good things, and the rich you send empty away.
Your own Son came among us as a servant,
to be Emmanuel, your presence with us.
He humbled himself in obedience to your will
and freely accepted death on a cross.
By the baptism of his suffering, death, and resurrection
you gave birth to your Church,
delivered us from slavery to sin and death,
and made with us a new covenant by water and the Spirit.
On the night in which he gave himself up for us, he took bread,
gave thanks to you, broke the bread, gave it to his disciples, and said:
"Take, eat; this is my body which is given for you.
Do this in remembrance of me."
When the supper was over he took the cup,
gave thanks to you, gave it to his disciples, and said:
"Drink from this, all of you; this is my blood of the new covenant,
poured out for you and for many for the forgiveness of sins.
Do this, as often as you drink it, in remembrance of me."
And so, in remembrance of these your mighty acts in Jesus Christ,
we offer ourselves in praise and thanksgiving
as a holy and living sacrifice, in union with Christ's offering for us,
as we proclaim the mystery of faith.
Christ has died; Christ is risen; Christ will come again.
Pour out your Holy Spirit on us gathered here,
and on these gifts of bread and wine.
Make them be for us the body and blood of Christ,
that we may be for the world the body of Christ, redeemed by his blood.
By your Spirit make us one with Christ,
one with each other, and one in ministry to all the world,
until Christ comes in final victory, and we feast at his heavenly banquet.
Through your Son Jesus Christ, with the Holy Spirit in your holy Church,
all honor and glory is yours, almighty God, now and forever.
Amen.
Sharing the Bread and Cup
Closing Communion Prayer
Eternal God, we give you thanks for this holy mystery
      in which you have given yourself to us.
Grant that we may go into the world
      in the strength of your Spirit,
      to give ourselves for others,
in the name of Jesus Christ our Lord, Amen.
*Hymn of Commitment   
               Lord, I Want to Be A Christian                              UMH # 402
*Benediction
Postlude
+                +                +                +                +      
Please register your attendance in the Attendance Booklet.

POINSETTIA ORDER FORM
You may order poinsettias from Sun., Dec. 2 through Sun., Dec. 9.  Please place order forms, with checks, in the offering plate, leave in the office in an envelope marked "Poinsettias" or bring to the Dec. 5 Wednesday Night Dinner.
_____ # of poinsettias ordered @ $9.00 each
_____ Total (check made payable to HUMC
and "Poinsettias" in the memo)
In honor of:
____________________________________________________________
In memory of:
____________________________________________________________
Given by:
_____________________________________
_____________________________________
Huguenot Ministry Staff             
Pastor:  Gay Brown Hall
434-548-3515, ghall125@aol.com
Director of Music: Stuart Joerg
Office Administrator:  Elaine Grider
Preschool Director:  Debbi Mintz
Nursery Caregiver: Rosalie Koch
Virginia Conference Leadership             
Conference Bishop:  Sharma D. Lewis
Richmond District Superintendent:   Peter M. Moon
Worship Leaders      
Acolyte:  James Lowery  
Liturgist: Mary Boegershausen
Offering Counters: Paul Storer and Mike Kincheloe
Ushers: Henry Harris and Mike Kincheloe
Coffee Fellowship: Judith Westerhouse
Nursery Caregiver:  Rosalie Koch
Child Care Assistant: LaVerne Jones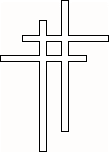 Huguenot United Methodist Church
10661 Duryea Dr, Richmond, VA  23235-2106
(804) 272-6820