Huguenot United Methodist Church
10661 Duryea Drive
Richmond, VA  23235-2106
 December 23, 2018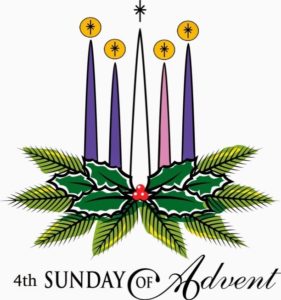 (UMH = United Methodist Hymnal, TFWS = The Faith We Sing, found in the Hymnal Rack)
                              Prelude
             
 
 
Welcome and Announcements
 
 

Introit

 

*Call to Worship

Prepare the Way of the Lord
The Choir
Leader:
Out of Bethlehem comes one who is to rule in Israel.
All:
He shall be great to the ends of the earth.
Leader:
Our spirits rejoice in God our Savior.
All:

God's mercy extends from generation to generation. 

Holy is God's name!
 *Invocation
Mighty God, on this day we are welcomed into your house. We have come together to speak of the promise that calls us. From a village called Bethlehem comes a leader, God's beloved, to govern God's people – to lead us as a shepherd, guiding His flock to water and good pasture. With origins deep in the past, comes a child about to be born, one, whose greatness shall reach to the ends of the earth, bringing peace and good will to all people.  To the glory of God's name, we pray.  Amen.
Lighting the Prince of Peace Advent Candle        Lu Ann and Art Klotz
| | |
| --- | --- |
| *Hymn of Advent            The First Noel |  UMH # 245 |
| |      vs. 1 & 5 |
Call to Confession
In the world, and in this season, there are many claims on our lives. We take this time to remember that in our baptism, Christ claimed us as His own. We acknowledge before God and one another that we have not followed Jesus Christ with all our heart and mind and strength. Let us pray:
Our Prayer of Common Confession
God our Savior, we ask for your mercy.  Though we have heard Mary's song, we still seek security in pride, in power, and in possessions.  Though we know your story, we resist the costs of following you.  We pass by those considered lowly in this world.  We turn away from hungry people who still wait to be filled.  Forgive us we pray.  Help us to work for the justice you intend.  Make us messengers of the peace you bring.  As we wait for you, turn our apathy into acts of love and service.  We pray in the name of Jesus Christ, Emmanuel, who taught us to pray:
All offer prayers of confession in silence.
The Lord's Prayer
*Hymn of Gratitude        Infant Holy, Infant Lowly               UMH # 229
Moments with the Children                                                        Sara Abbott
*Hymn of Promise     Come, Thou Long Expected Jesus        UMH # 196
*Passing the Peace of Christ
 

Old Testament Lesson

Micah 5: 2-5a
*The Holy Gospel Lesson
           Luke 1: 39-45

   

This is the Word of the Lord.

Thanks be to God.

 

*Hymn of Yearning     O Come, O Come, Emmanuel              UMH # 211 vs. 1-4

*The Magnificat           The Canticle of Mary                              UMH # 199

 

Anthem                          My Soul Gives Glory to My God            The Choir

                        

Witness to the Word       

                                                Prayers and Carols

Pastor Gay Hall
*The Gloria Patri
  Glory be to the Father
  and to the Son and to the Holy Ghost;
  as it was in the beginning, is now, and ever shall be,
  world without end.  Amen.
Receiving Our Tithes and Gifts
Pastoral Prayer                                                                      Pastor Gay Hall
Organ Offertory           The First Noel                                      Wilbur Held
*The Doxology           

             Angels We Have Heard on High

             GLORIA, IN EXCELSIS DEO;

             GLORIA, IN EXCELSIS DEO!          

 

     UMH # 238

Refrain only

*Hymn of Commitment    

                                       O Come, All Ye Faithful

            

UMH # 234

vs. 1-3 & 6

*Benediction 
 

Postlude         

+                +                +                +                +      

Please register your attendance in the Attendance Booklet.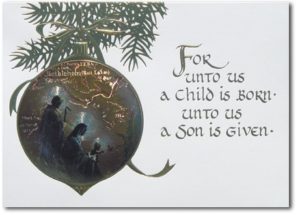 Huguenot Ministry Staff
 Pastor:  Gay Brown Hall                             434-548-3515, ghall125@aol.com
 Director of Music: Stuart Joerg
 Office Administrator:  Elaine Grider
 Preschool Director:  Debbi Mintz
 Nursery Caregiver: Rosalie Koch
Virginia Conference Leadership             
  Conference Bishop:  Sharma D. Lewis
  Richmond District Superintendent:   Peter M. Moon
Worship Leaders
 Acolyte:  James Lowery
 Liturgist:  Wayne Taney
Offering Counters: Claudine Pavlik and Andy Wright
Ushers: Elma and Claude Cooper
 Coffee Fellowship: (open)
 Nursery Caregiver:  Rosalie Koch
Child Care Assistant:  Judy Smith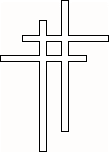 Huguenot United Methodist Church
10661 Duryea Dr, Richmond, VA  23235-2106
(804) 272-6820