Huguenot United Methodist Church
10661 Duryea Drive
Richmond, VA  23235-2106
 January 13, 2019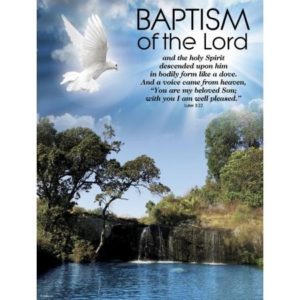 (UMH = United Methodist Hymnal, TFWS = The Faith We Sing, found in the Hymnal Rack)
Prelude
Welcome and Announcements
*Call to Worship
| | |
| --- | --- |
| Leader: | Our God is a God of power and strength! |
| People: | Our God is a God of majesty and awe! |
| Leader: | Our God is a God of Glory and wonder. |
| People: | Our God calls us each by name! |
| All: | Let us worship God together! |
*Invocation
God of cleansing waters and purifying fires, touch our lives today and reconfirm our commitment to Jesus Christ.  Name us again as your own people – precious, gifted, created to glorify you in fullness of life, in peace with ourselves and one another.  Send your Holy Spirit once more to energize our worship and enliven our witness in the world.  Through Jesus Christ our Lord who lives and reigns with you and the Holy Spirit, one God, now and forever.   Amen.
*Hymn of Praise   Praise to the Lord, the Almighty          UMH # 139
Moments with the Children                                                  Sara Abbott
Our Prayer of Common Confession
Holy God, source of all that is good, we gather before you seeking your grace and love. Be present in our lives. Fill us with your light. Be generous with your love. We confess that we have not always appreciated your gift of life upon us. Count us among your children.  Be compassionate toward our mistakes. Forgive our failings.  Be gracious with your power. Strengthen us for your service. We humbly pray through the name of Jesus. Amen.
Prayers of Silent Confession
Hear the good news:  Christ died for us while we were yet sinners; that proves God's love for us.  In the name of Jesus Christ, you are forgiven.
In the name of Jesus Christ, you are forgiven!
Glory be to God.  Amen.
Psalter         Psalm 29                                                                   UMH # 761
*Passing the Peace of Christ
*Hymn of Preparation  
                        Wash, O God, Our Sons and Daughters            UMH # 605
New Testament Reading                                            Acts 8: 14-17
Old Testament Reading                                               Isaiah 43: 1-7
*Holy Gospel Lesson                                                    Luke 3: 15-17, 21-22
This is the Word of the Lord.
Thanks be to God.
Sermon     Nobodies Becoming Somebodies                 Pastor Gay Hall
Sharing Our Joys and Concerns
Pastoral Prayer                                                                 Pastor Gay Hall
Offering Our Tithes and Gifts
*Presentation of Offering 
     *The Doxology           
              Praise God, from Whom All Blessings Flow             UMH # 94
Congregational Reaffirmation of the Baptismal Covenant
                                                                                                    UMH, pg. 50-52
*Hymn of Commitment        
              It Is Well with My Soul                                                 UMH # 377
*Benediction 
Postlude
+                +                +                +                +
Please register your attendance in the Attendance Booklet.
Huguenot Ministry Staff             
Pastor:  Gay Brown Hall      434-548-3515, ghall125@aol.com
Director of Music: Stuart Joerg
Office Administrator:  Elaine Grider
Preschool Director:  Debbi Mintz
Nursery Caregiver: Rosalie Koch
Virginia Conference Leadership             
Conference Bishop:  Sharma D. Lewis
Richmond District Superintendent:   Peter M. Moon
Worship Leaders
Acolyte:  James Lowery
Liturgist:  Allen Ames
Offering Counters: Paul Storer and Melvin Smith
Ushers: Pat and John Brauer
Coffee Fellowship: Judy and Jim Anderson
Nursery Caregiver:  Rosalie Koch
Child Care Assistant:  Mary Boegershausen
Rosalie Koch, our Nursery Caregiver, is certified in adult and pediatric CPR and First Aid. Rosalie is located in the church nursery every Sunday, and is available should any health-related emergencies arise. The nursery is down the hall on the preschool side, in the last classroom on the right.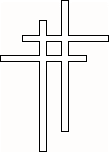 Huguenot United Methodist Church
10661 Duryea Dr, Richmond, VA  23235-2106
(804) 272-6820