Huguenot United Methodist Church
10661 Duryea Drive
Richmond, VA  23235-2106
May 2, 2021 at 11:00 a.m.
Fifth Sunday of Easter
To join by computer, tablet, smartphone, or similar device, please choose either of the following options:
Please go to www.HuguenotUMC.org and click on "ZOOM" near the top of the home page
or click on this link,
https://umcom.zoom.us/j/2293235269?pwd=b2NQcmRDeUhSbUtvT2JJK1NwaTdqZz09
Meeting ID: 229 323 5269     Passcode: 10661
To join by telephone, please dial 1 301 715 8592.
The Meeting ID: 229 323 5269. The password is 10661.
Please dial into the service at 10:50 a.m.
| | | |
| --- | --- | --- |
| Prelude | This Is the Feast of Victory | Connie Salmeri |
| Greeting and Call to Worship: | | Carol Cardwell |
Leader:                        Let us celebrate the church in the world:
In the work we do this week,
People:                        May the risen Christ teach us. 
Leader:                        In the challenges we'll face this week,
People:                        May the risen Christ guide us.
Leader:                        Through the people we'll meet this week,
People:                        May the risen Christ renew us.  
Leader:                        As we respond to the hungers and hurts of the world,
People:                        May the risen Christ strengthen us.  
Leader:                        Give us grace to see in death the gate of eternal life,
People:                        So that in quiet confidence we may continue our journey on earth,
                                      Until, by your call, we're reunited with those who have gone before.
Leader:                        May our lips praise you, our hearts bless you, and lives glorify you, through Jesus Christ our Lord.
People:                        Amen.
Hymn
Draw Us in the Spirit's Tether
UMH #632
Statement of Faith
In Time of Illness   UMH # 460
 Fred Schneider
Prayer and Lord's Prayer
 
Chip Woodall
Psalter
Psalm 133    UMH # 850
Judge Cardwell
Music
In Remembrance of Me
Connie Salmeri
Sermon

John 20: 11-18

Every Sunday Is Easter Sunday

Pastor James Sprouse
Hymn
In the Garden
 UMH # 314
Holy Communion
 
Pastor James Sprouse
Benediction
 
Pastor James Sprouse
Postlude
Thine Be the Glory
Connie Salmeri
Hymns for the Fifth Sunday of Easter
May 2, 2021
UMH # 632           Draw Us In the Spirit's Tether
1. Draw us in the Spirit's tether,
for when humbly in thy name,
two or three are met together,
thou art in the midst of them.
Alleluia! Alleluia!
Touch we now thy garment's hem.
2. As disciples used to gather
in the name of Christ to sup,
then with thanks to God the Father
break the bread and bless the cup:
Alleluia! Alleluia!
So now bind our friendship up.
3. All our meals and all our living
make as sacraments of thee,
that by caring, helping, giving,
we may true disciples be.
Alleluia! Alleluia!
We will serve thee faithfully.
UMH # 314          In the Garden
1. I come to the garden alone
while the dew is still on the roses,
and the voice I hear falling on my ear
the Son of God discloses.
Refrain:
And he walks with me, and he talks with me,
and he tells me I am his own;
and the joy we share as we tarry there,
none other has ever known.
2. He speaks, and the sound of his voice,
is so sweet the birds hush their singing,
and the melody that he gave to me
within my heart is ringing. (Refrain)
3. I'd stay in the garden with him
though the night around me be falling,
but he bids me go; thru the voice of woe
his voice to me is calling. (Refrain)
Please join us in prayer at 12 noon every day!
Dear Virginia Annual Conference,
The Apostle Paul writes in Philippians 4:6 "Do not be anxious about anything, but in every situation, by prayer and petition with thanksgiving, present your requests to God." (NIV) Prayer is essential to sustain our faith and Jesus Christ modeled a life of prayer.
I would like to thank several of you that have suggested a corporate prayer time for the Virginia Annual Conference. I am very blessed to lead an annual conference that believes in the power of the petitioned prayer!
Please join me at 12 noon every day and pray the printed prayer below. Let us invoke the power of the Great Physician to do a mighty work in eradicating this disease all over the world.
Peace and Blessings,
Bishop Sharma D. Lewis, Virginia Conference
Almighty God: Father, Son and Holy Spirit, We thank you for your blessings, past, present and future. You are our rock and the source of our hope in all things and at all times. As Jehovah Jireh, our provider God, we ask you this day to stretch out your mighty hand and eradicate from the face of the earth forever this virus called COVID-19 (coronavirus) that is spreading rapidly from continent to continent.
 We also pray that you, Jehovah Rapha, our healing God, would place your hand upon all of those who have been stricken by this virus and restore them to full health. Be with those who have lost loved ones and are grieving. Protect all who are caring for those with this virus and keep them from contracting it themselves. Calm our fears and provide us with your peace that surpasses all understanding. Strengthen us with the joy of the Lord and help us to hold firmly to the hope that only you can provide.
 Unify us that we, the Virginia Annual Conference, may be able to experience anew the promise of your presence in and through the unity of our faith, hope and trust in you in the days ahead and forever. We offer this prayer in the mighty name of our Lord, Jesus Christ. AMEN.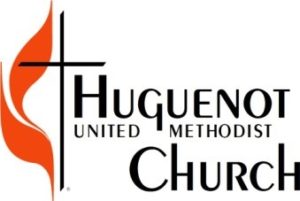 Huguenot United Methodist Church
10661 Duryea Dr, Richmond, VA  23235-2106
(804) 272-6820